Speaking of Taiwan souvenirs,It's a "pineapple cake".
Although sweets packed pineapple flesh jam in the cake dough, They are different taste and texture by the brand.
It is interesting to try to taste each brands.
You can buy as a souvenir, but since the amount is bulky, it might be convenient if you buy in combination individually.
幾分甜
Their pineapple cake is a sour taste.
http://www.howsweet.com.tw/cetacean/
微熱山丘
here also sour taste.
http://www.sunnyhills.com.tw/
佳徳糕餅
They are Well-known store. they got awards in the pineapple cake.
http://www.chiate88.com/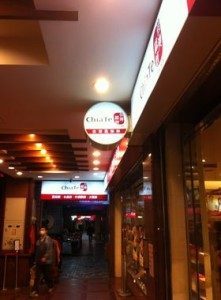 一之軒
Mild texture with less sweet
http://www.ijysheng.com.tw/
維格餅家
Elegant texture with charcoal
http://www.vigorkobo.com/
Some of the stores are located on the first floor of the Taipei Railway Station. Please take a look by all means.