Where are they Located?
In Zhongshan district, there are many Ramen noodle restaurants.
Wei qian ramen is in the Zhongshan district.
Kumamon is their landmark.
Their decoration is very stylish.In japan I don't see woman eat Ramen very much as Ramen is for men's food, but here Taiwan I see many Taiwanese girls eat Ramen.( not sure because Taiwanese girls are very manish?)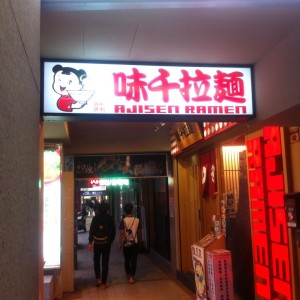 Pork born based soup Ramen is main.There are also set menus.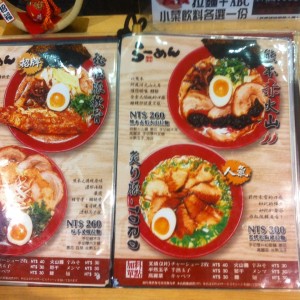 It is nice there are many Barbecued pork on the noodle.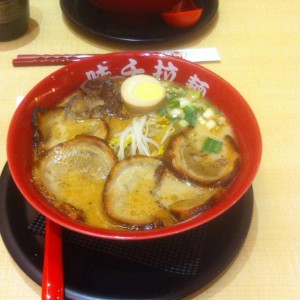 Here you can not adjust ardness of the noodles. There is additional 10% service charge.
Their dumplings is very delicious.Skin is crispy.
Address
Taiwan weiqian Ramen (※ They are closed now)
Address: No. 42, Section 1, Nanjing E Rd, Zhongshan District, Taipei City, 104
http://www.aji1000.com.tw/
Facebook
https://www.facebook.com/aji1000tw
Map