Where are they Located?
Liaoning Street Night Market is located near the MRT Nanjing east road station. This Night Market has seafood shop a lot. 
Even though they are located in central city, seafood shop is really famous. I don't know why but this  Night Market only sell foods.
It is a small night market, but many long-established, especially store called "又一村" is a leading chain store of the head office in Taipei.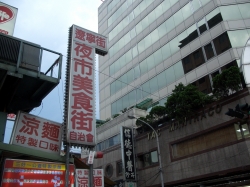 Liaoning Street Night Market is located in the middle of Taipei City.
Even though the entrance does not look like night market, but whole street is like beer garden, and it is very fun to walk!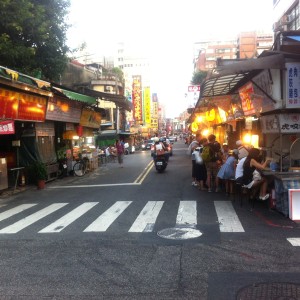 For the time being,There was a signboard for entrance.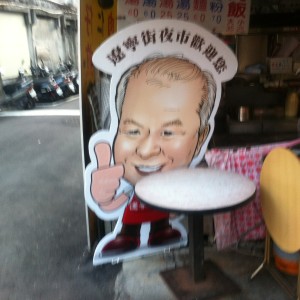 Each shops has been established more than 20 to 30 years.
"鵝肉 Castle which is Located at the middle of the Liaoning street is a famous shop in Liaoning Street Night Market.
Even local people does not well about This night market. They often turnover of stalls.
Address
Liaoning Street Night Market

Liaoning Street
Access:MRT Nanjing east road station
Recommended books