Where are they Located?
I went to LeHua Night Market.
Get off MRT "Dingxi" station exit 1 ,go left, then you will see the big sign. I used bus from linsen east road .

This conspicuous sign is the mark.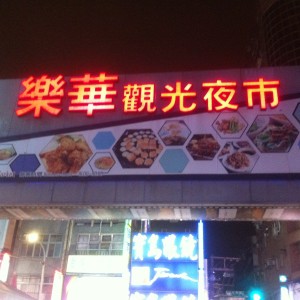 LeHua Night Market is popular among Yonghe people. Here you can buy most of life product.
stalls are open at public roads, so car and bike go across frequently in the night market.
LeHua Night Market has many delicious food stalls.
you will see Clothing store when you enter the side street.
There are discount shops and trendy shops, fashion accessories and swimwear and underwear shops etc.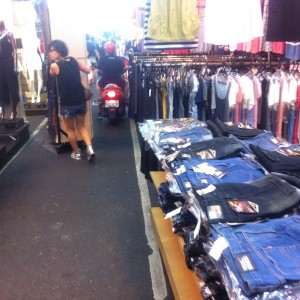 Towards the back side, has a game corner, you can play such as UFO catcher. Grocery stores are also many.
LeHua Night Market is located in Shinbei city so Tourists are less. This night market is much cleaner than others.
Address
LeHua Night Market 
MRT「Dingxi」station,10min walking.